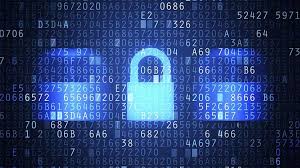 Cyber Security is top of mind with most businesses, and real estate being one of the heaviest hit industries in 2016. Choosing a title company is just one phase of the process, but what do you really know about the company, especially if you are relocating into an area and find them on Google?
Here are just some of the best practices Old Towne Title takes to insure your information is safe and secure. Before making a decision on a closing agent, ask them for their policies and speak to a person in leadership face to face if you have too! Be as vigilant as we are going to be for you!
The office lobby is physically separated from employee's office space. All customers/vendors are escorted through office space.
Old Towne Title has a written Data Security Policy under which employees are trained, audited and compliant.
Employees are prohibited from removing company files or information by paper or portable memory device.
Old Towne Title has commercially acceptable network security barriers and monitors in place.
Old Towne Title has an established Business Continuity Plan which is reviewed and updated annually.
Employees undergo background and credit checks at hiring and routinely thereafter.
Documents are transmitted by secure methods.
Employees are regularly trained on the collection, maintenance and disposal of Non-public personal information.
Old Towne Title has a written privacy statement which is disseminated to customers.
Management audits compliance with privacy statement on a regular basis
To read more on our security provisions, visit us at our website or schedule a time to visit with us personally so we can answer any further questions.