WV Closings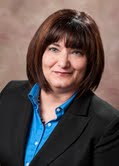 Old Towne Title has an alliance with Suzan D. Herskowitz P.L.L.C. to close your West Virginia real estate closings! She is a graduate of the University of Texas at Arlington and Texas Tech University School of Law. Ms. Herskowitz has been practicing law since 1986 and is licensed in Virginia, West Virginia, Florida and Texas. She is a resident of Frederick County, Virginia.
In addition to being a sole practitioner with an emphasis on wills, trusts, estate planning, elder law, real estate and business planning, Ms. Herskowitz has utilized her law school education in numerous and diverse ways. She has been a law librarian at Nova Southeastern University School of Law in Fort Lauderdale, Florida, a professor at a junior college and an editor for a publisher of legal books.
Ms. Herskowitz maintains active involvement in local pursuits in such organizations as the Top of Virginia Regional Chamber of Commerce, Business Networking International, and the Winchester Chapter of American Association of University Women.